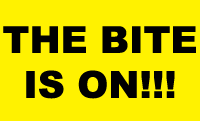 This south florida shark fishing report was written by the great CUDAMAN, a.k.a., Herbert Mueller from his recent summer fishing trip. Cudaman has fished up and down the east coast of Florida for years and years and knows all the patterns, the shark migrations, how to fish the tides, and how to plan for success as the seasons come and go. Herbet has also developed several great shark fishing crews and taught countless people the fundamentals of Land Based Shark Fishing. He is a great fisherman and a great guy.
HERE IS HIS SHARK FISHING REPORT…
Hi all, I have been very busy in the past few months only being able to go gather baits on 1 or 2 occasions but was finally able to out and fish.Here is my weekend fishing in South Florida report:
After not getting a single bite the first time I went out, we tried it again and we put the baits out right at the reef line, we got one hit and one hit only but it produced a nice lemon. As you can see on the pics she had been mating, she did not fight much at hook up so I thought it was a nurse shark, but then she peeled some line and I felt her power, but on the 14/0 it was just crank, crank until she felt the sand and all hell broke loose. My drag was hammered to the max and having no one behind me to hold me down, she took a surprisingly fast run back to deeper water and pulled me in the air making me fall forward and making me eat some sand, LOL. This has happened to me on a short rod as well, goes to teach us to always be aware of what the shark's power is like ( I am 250 lbs and was lifted like I was 10 pounds). All in all it was a lot of fun until the noseeums came out in full cloud forces. Thanks Mark, family, and friends, it was great fun fishing next to you.
All was ok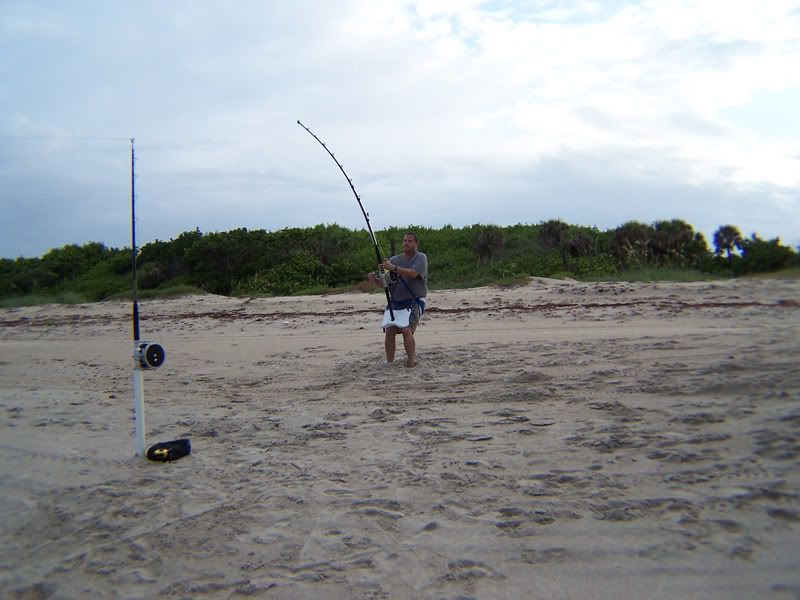 I thought she was under control and then by surprise,ZZZZZZZZZZZZZMMMMMMMMMMMMMMMMM BAAAAAMMM! I eat the sand, look at the line in the sand, that's from my rod, and behind me my foot marks as I was taking in the air by the pull, LOL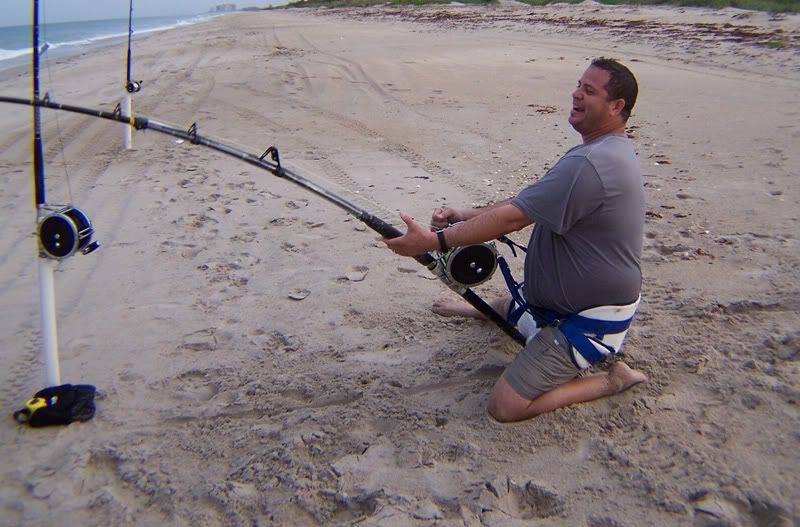 Brad and Mark helping with the landing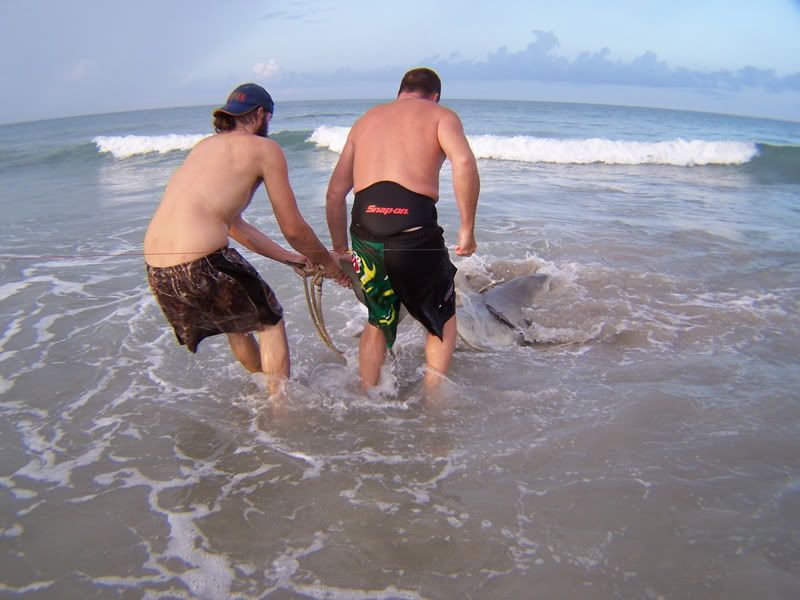 The overall length of the shark, it was 8'6″ but a very chunky one. If I would have gone over the hump and lowered her tail maybe a few inches more.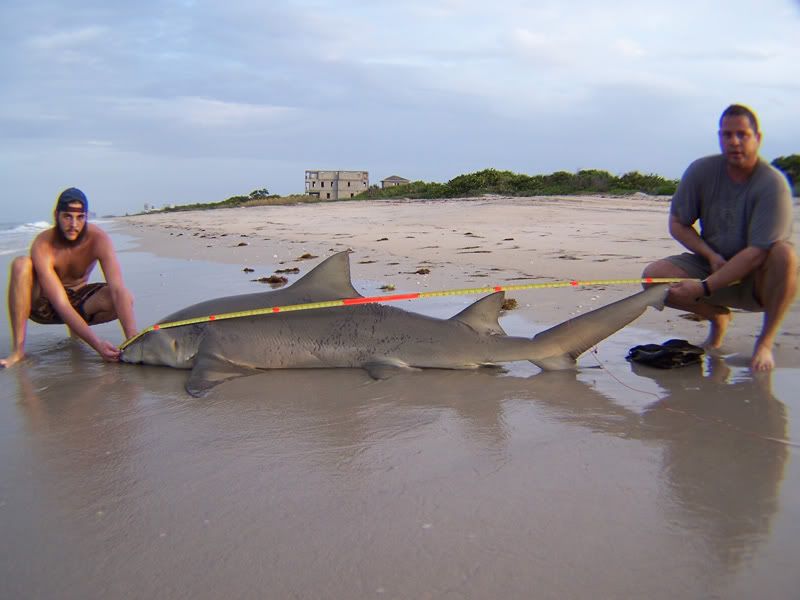 Brad and I pulling her back in the water to release her (notice the tag we placed on her top side)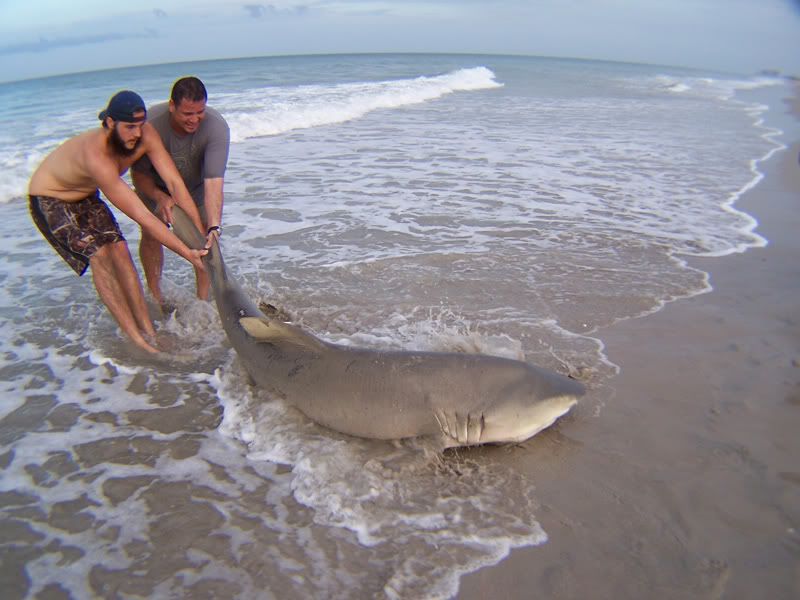 Brad reviving her, very carefully he helped her regaining her strength, great job dude…