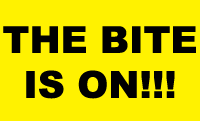 This Shark Fishing Report was written by Christopher Deaver, a.k.a., Power Fisherman, the founder of the worlds largest shark fishing community. The guys went shark fishing in the Florida Panhandle just south of Alabama. The guys got seventeen sharks, including two tiger sharks in seven days of fishing. They were looking for another massive big tiger shark and made contact, but did not get a chance to put anything 500 lbs plus on the beach. Christopher is the author of the SHARK FISHING HANBOOK which has helped thousands of people understand fundamental land based shark fishing techniques.
HERE IS THE REPORT!
Well we went for vacation in Florida. 20+ Hour or so drive from South Texas.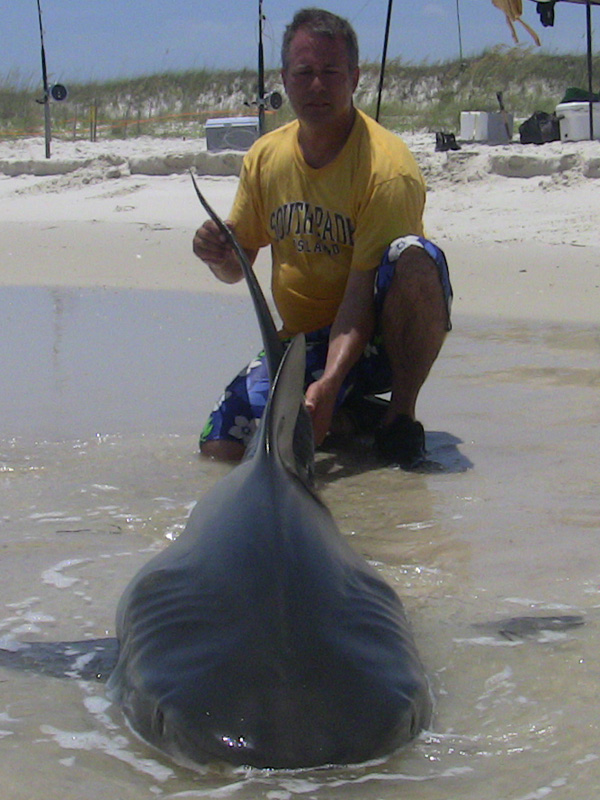 Fished 7 Days and Nights looking for TIGER SHARKS.
Bauer285
4 Bull Sharks over 6 feet
7'9″ Bull Shark
8'8″ Nurse
7'6″ Nurse
8'3″ Tiger
Deaver
4 BT's
4 Bulls
8'9″ Tiger
Lost two nice tigers on screwups going 10+ feet.
One was on a sliding trace that I had caught several sharks on and cut the hooks off, and attached a new hook on. Piano wire was only 6 feet long. Shark played with bait A for a few minutes and moved onto bait B. Shark swallowed bait B past the wire and bit the leader off at the weedeater line.
Next Big Shark lost was a knot failure on a windon leader. Shark picked up and started moving out strong and steady. Put the 12/0 in gear and locked it down. Shark jolted me forward and the knot failed. Well we were making contact and that was good news.
One other significant run came on Bauer's 12/0. Some time after midnight, this reel took off. I got to it first, and it looked like the rodspike was going to pull the shark was moving so fast. Shark got about 40 yards and spit the hook. This fish had some incredible power. Might have been a big hammer, but it was strong as the devil and fast. Sorry he missed that fish.
We ran 4 big rods every night. Kayaked lots of bait after dark and after midnight. Both tigers we got came on baits kayaked after midnight, picked up the next day.
Trip was good, 17 sharks altogether. Enjoyed fishing with Spencer and glad to see him get his first tiger. Unfortunately I did not get a picture of Spencers 7'9″ Bull. The 7'9″ Bull was a really impressive fish.
This was my 3rd trip to Florida and each time got a tiger on a bait kayaked after midnight.
Here are some pictures: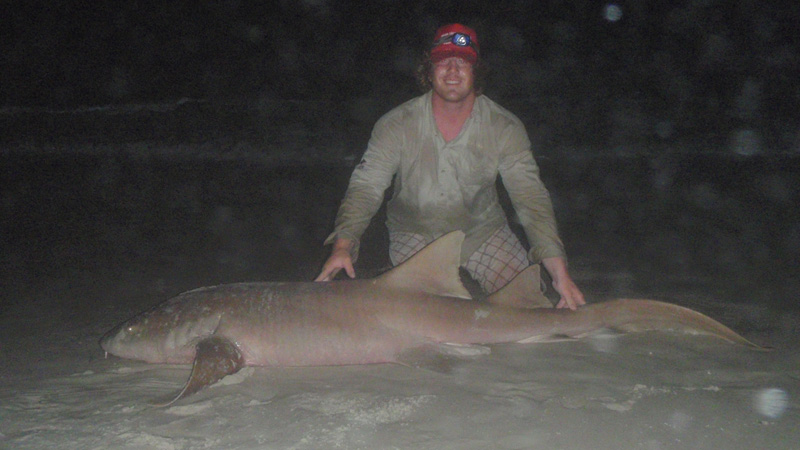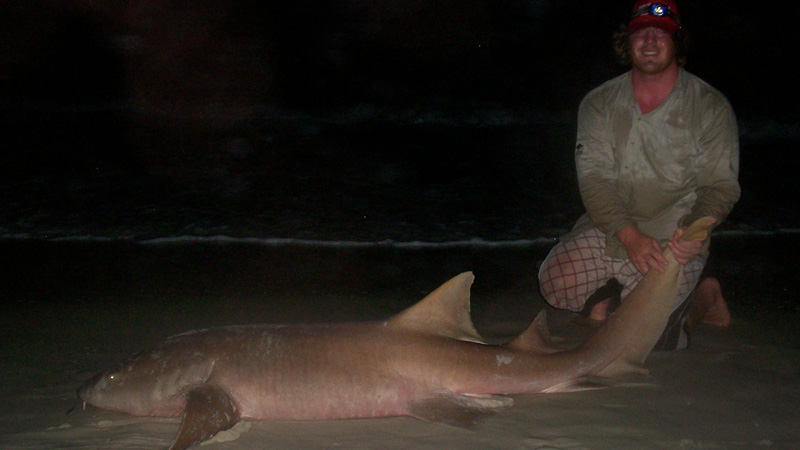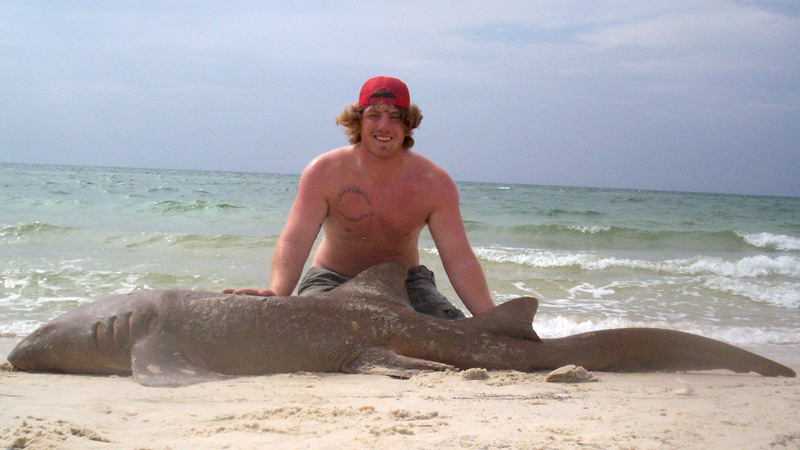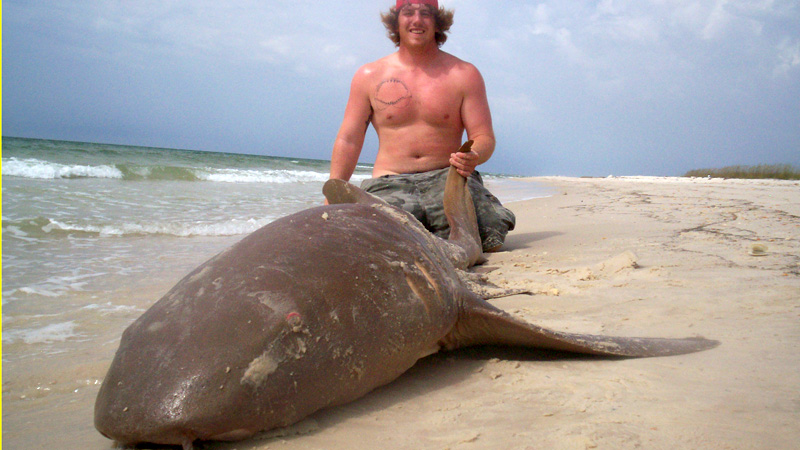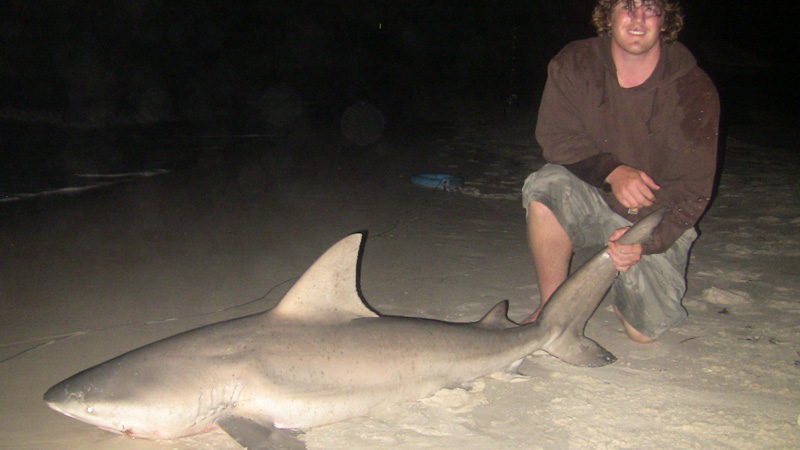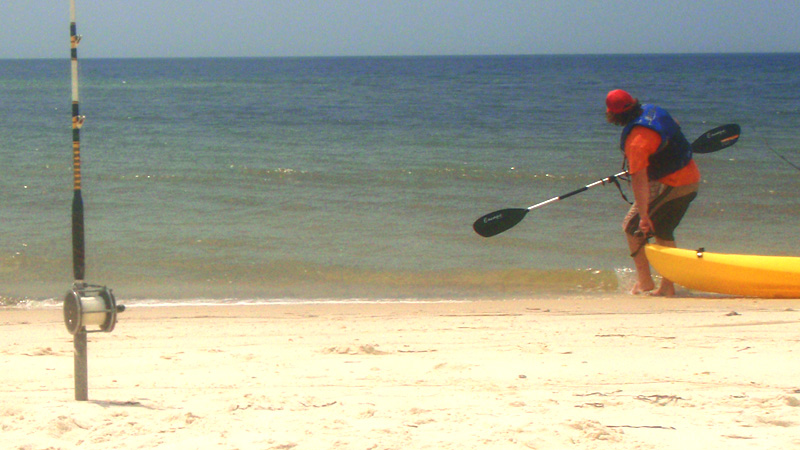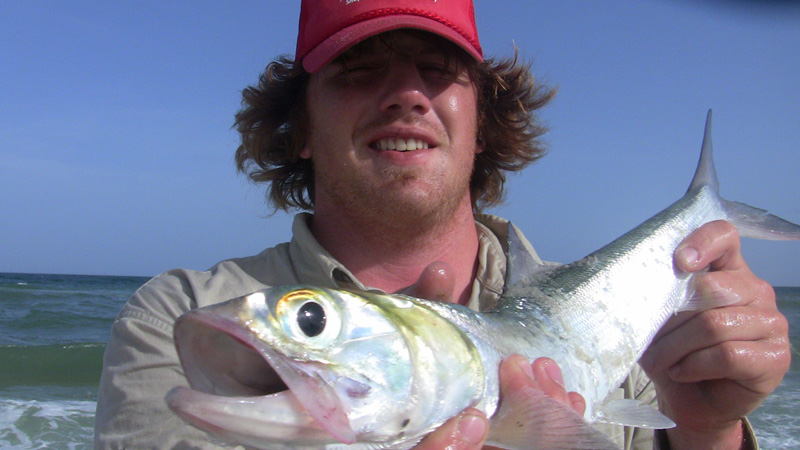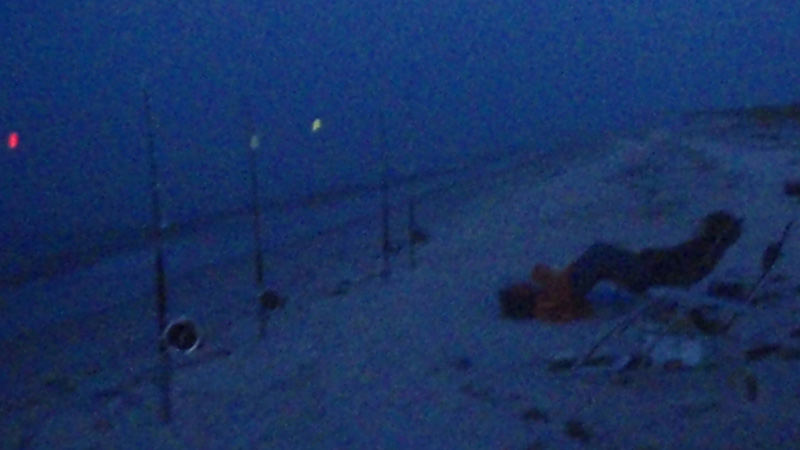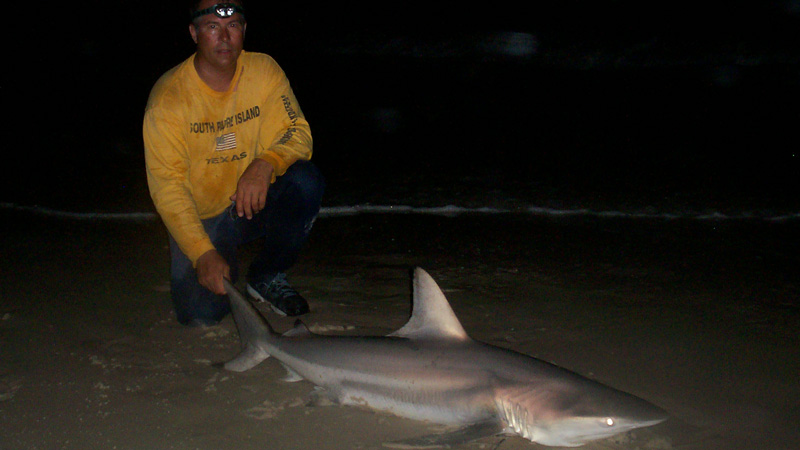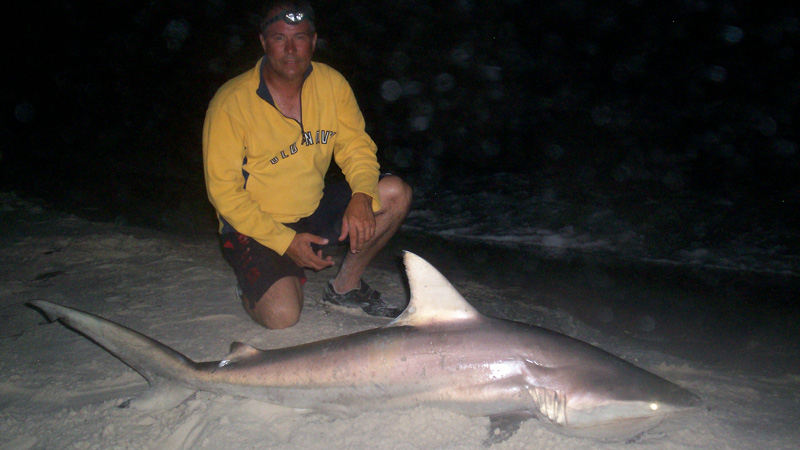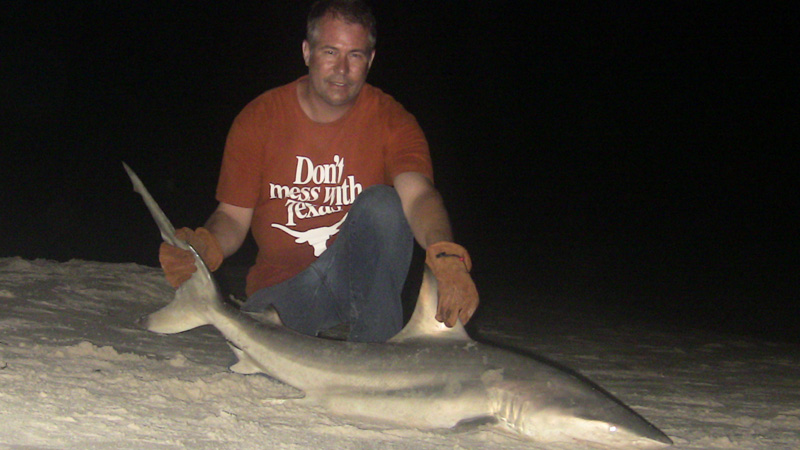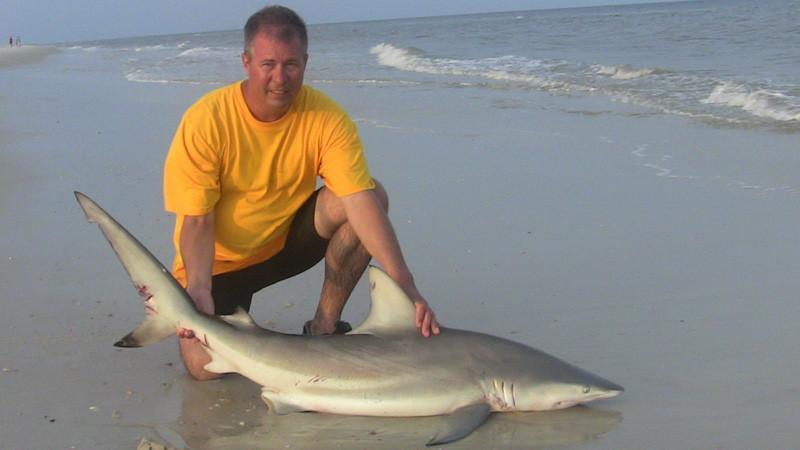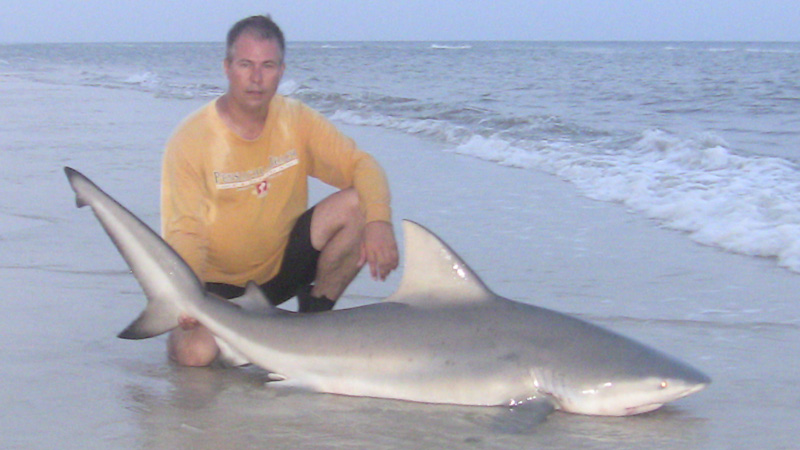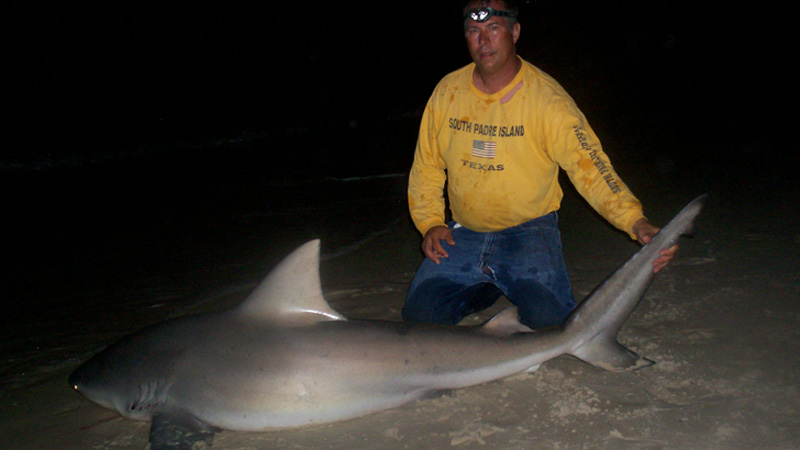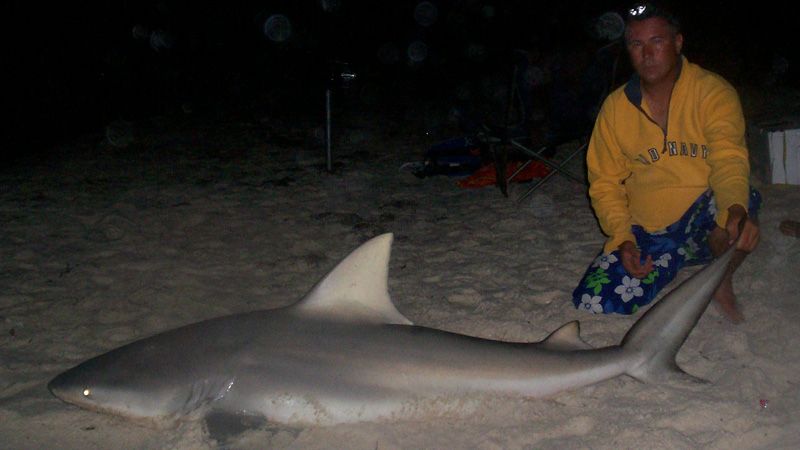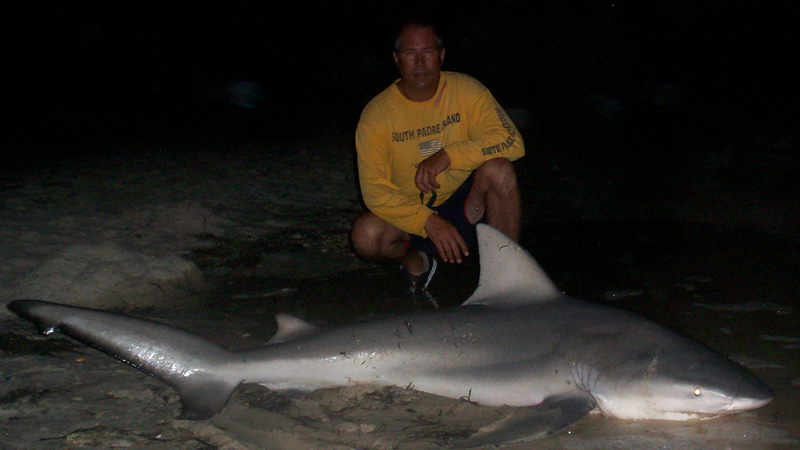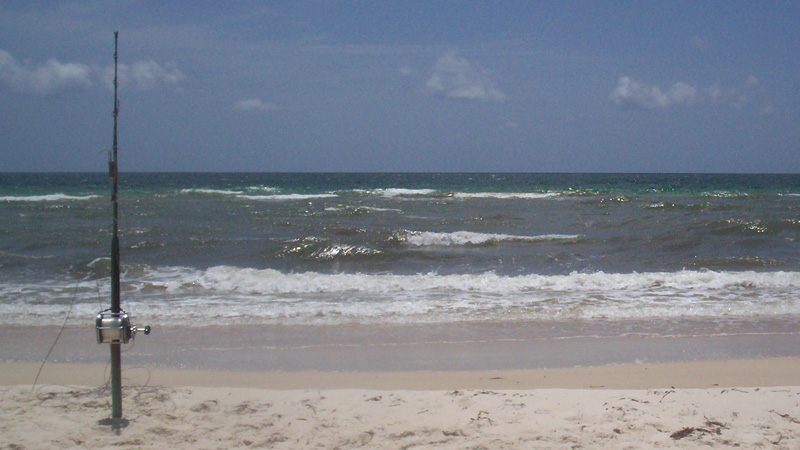 Bauer's 8″3″ Tiger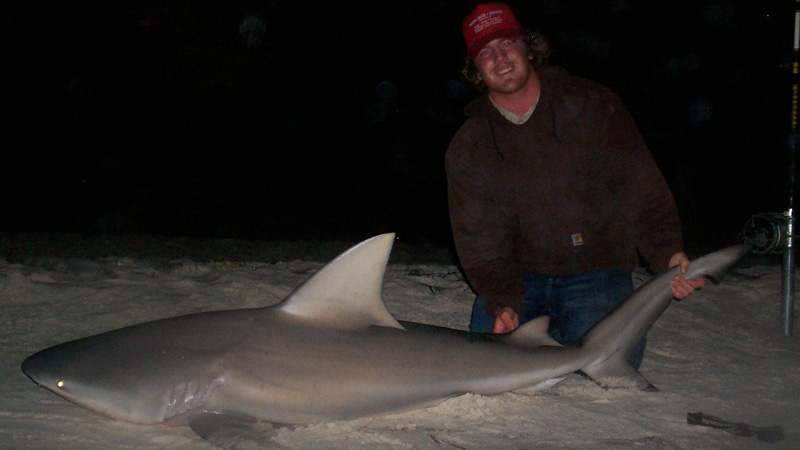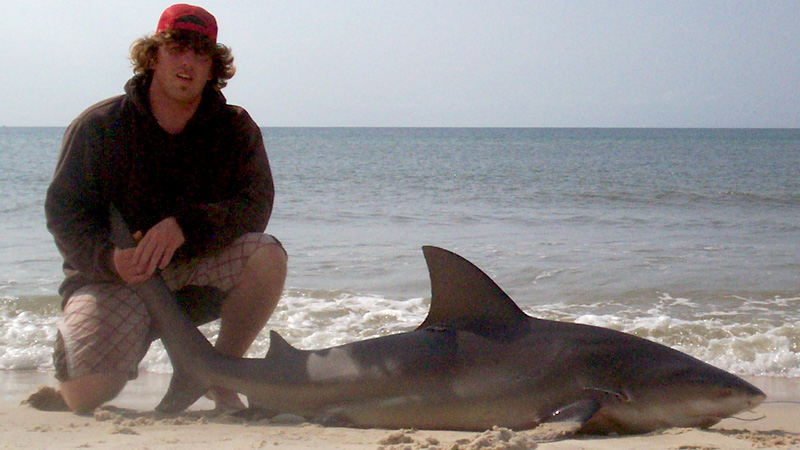 Deaver's 8'9″ Tiger