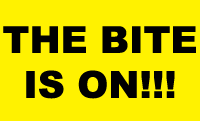 THIS REPORT WAS WRITTEN BY TROY COUPEL, A.K.A. LASHARKHUNTER, FROM THEIR RECENT SHARK FISHING TRIP TO PENSACOLA FLORIDA. TROY AND HIS SON TRAVIS HAVE BEEN ON A ROLL ALL YEAR LONG WITH SEVERAL NICE TIGER SHARKS GOING 10 FEET PLUS. THIS IS ANOTHER GREAT TRIP WHERE THE GUYS GO TO WORK AND RUN THE LINES AND THE BAIT.  HERE IS THE REPORT!
Well at the last minute we decided to head down to Pensacola one more time. Myself, Diana and Travis drove down Friday night.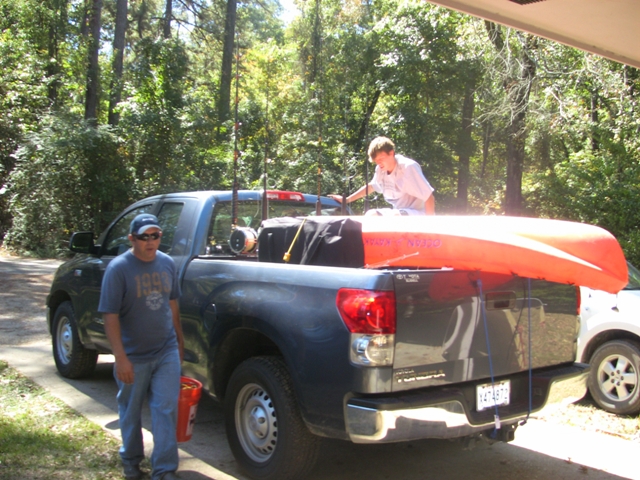 We got there plenty early to start the bait hunt. When I stepped out the truck I realized how cold it was and I wasn't too enthused to get in the water but off Travis went.
It wasn't long and he had a nice 30lb ray on the beach



We hunted and hunted until the water and cold winds chilled us to the bone. We warmed up in the truck for awhile and then decided to share the ray and cut it into 4 sections. We each had a sweet piece of bait on.
Greg showed up right as the last bait was going in the water. It sure was good to have him on the beach with us again


We knew it was going to be a productive trip as my rod was hit before I ever got back to the beach!!


All night the small sharks slacked our lines are gave us a small click here and there but we all waited patiently bundle up in our cots and sleeping bags…
Right at daylight Travis hooks up with a solid fish. The camera acted up for some reason. It's not as dark as it looks in the photos.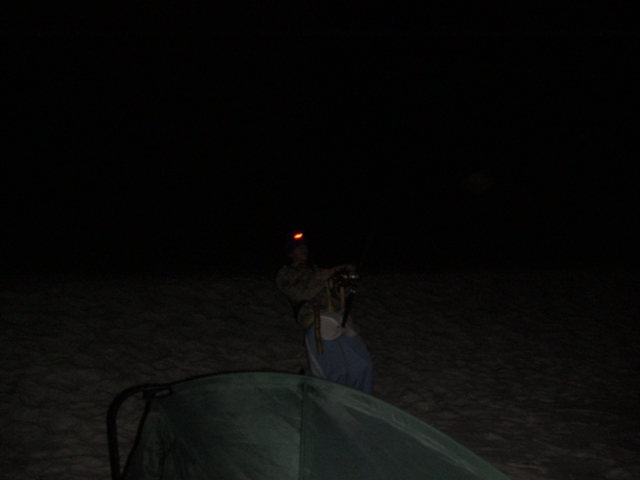 Luckily one of the pictures came out of the Shark….It was a beautiful 7ft 3in bull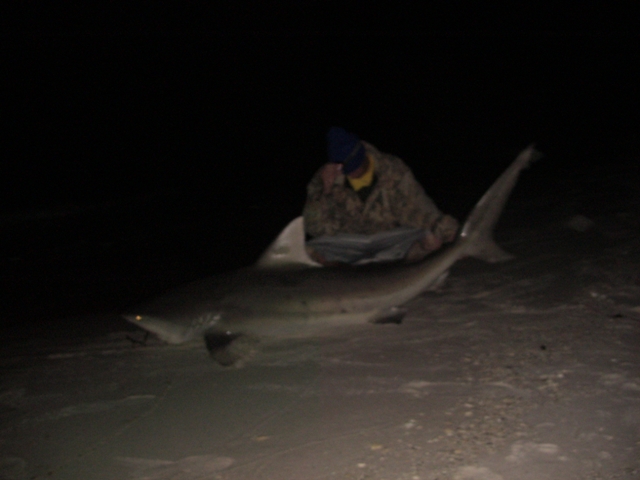 The disappointing factor about his catch was that we all realized the green slime grass crap was still in the water. We loaded up the truck and headed to hunt for rays and think about what to do.
The ray hunt went well


I finally had a good ray hunt!!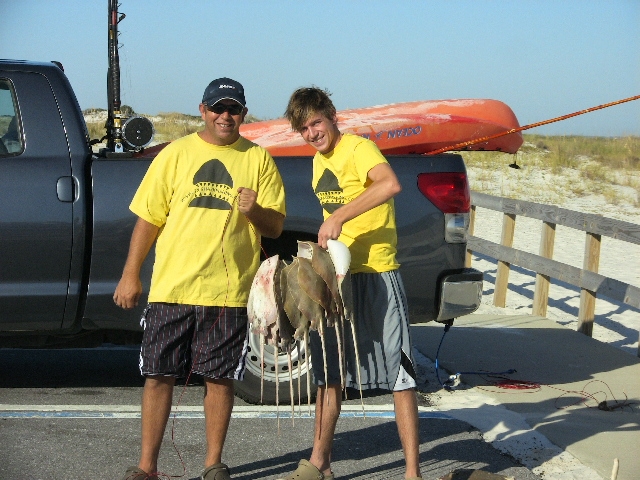 Well given we couldn't find a stretch of beach clear of the slime we opted for the bay. Its late in the year for the bay but we gave it a shot anyway.
I had a talk with Mr. Koolaid since it's been a while since I have caught a good shark…..hoping for some of the good luck to rub off



(it didn't work

)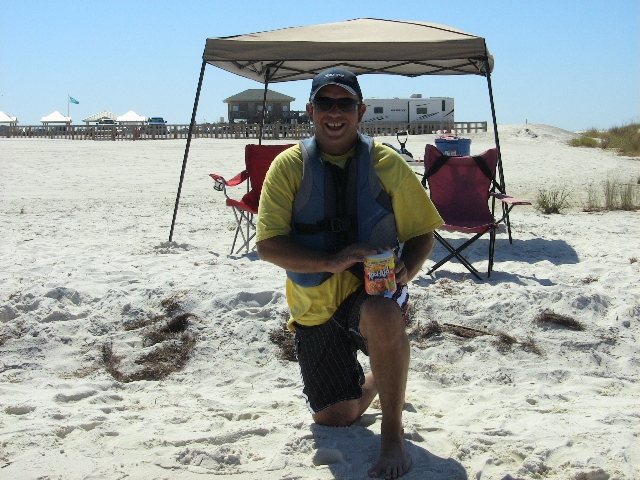 Beautiful water to kayak in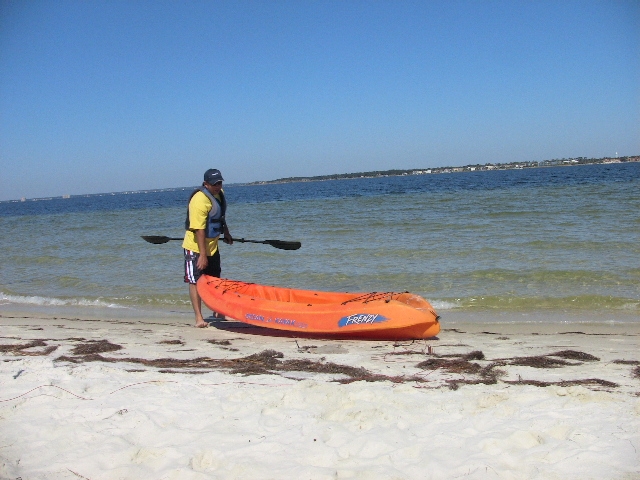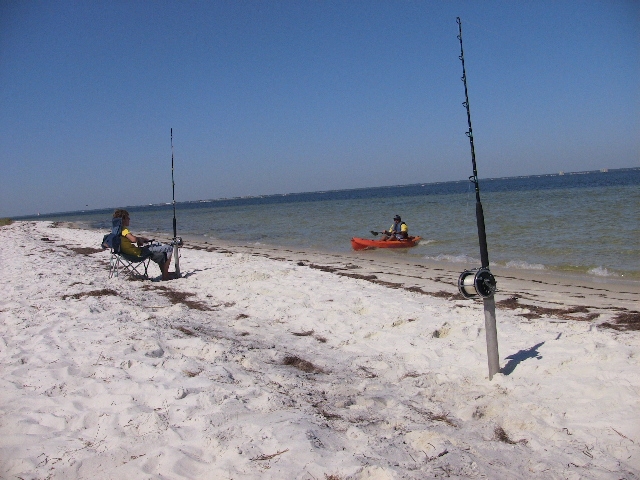 Greg gets us going with a small BT on the casted gear. Sorry no fight pics Greg. Never seen us all so happy to have a small shark on the sand.
Trav having some fun with the camera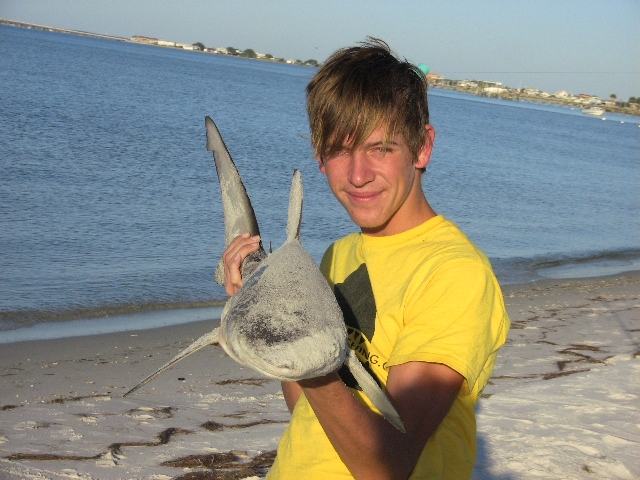 Night Time seem to fall quickly…we ran fresh baits…we waited and we waited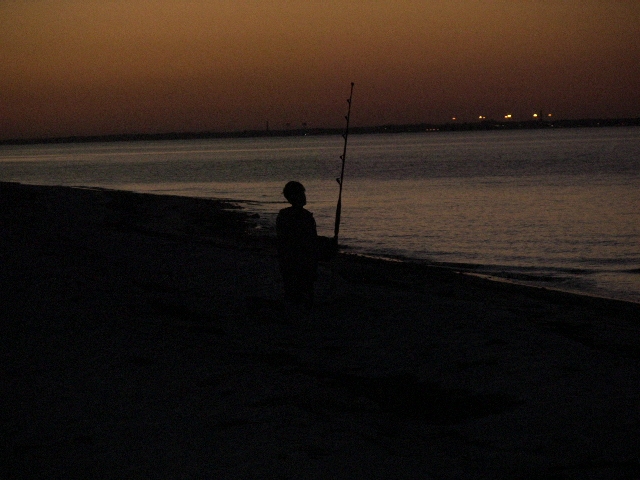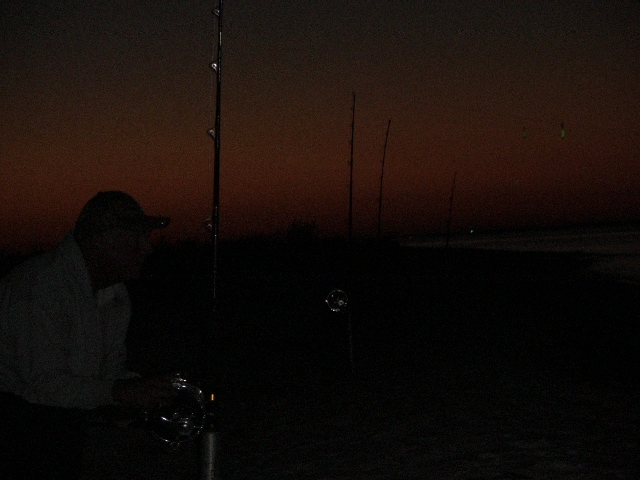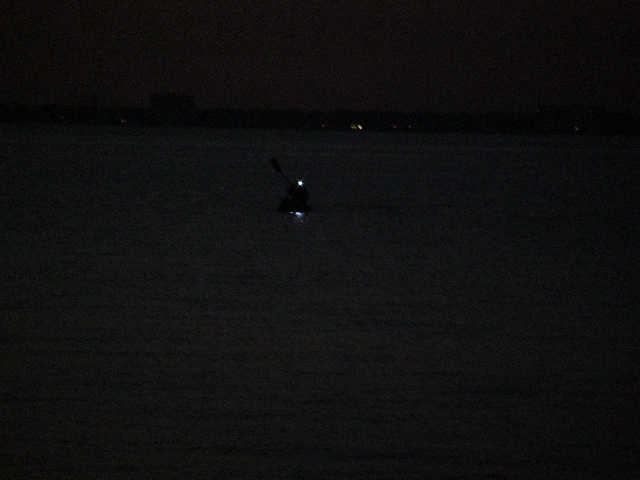 Well morning came….did I mention it was cold!! Nobody wanting to get out of their sleeping bags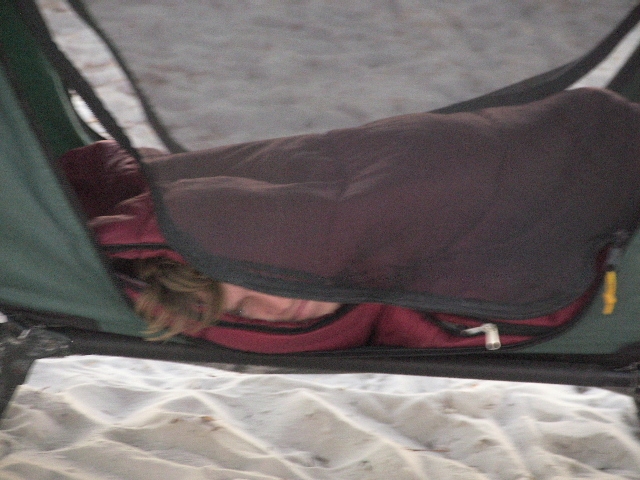 We told Trav if he bought and drank this relaxing purple/pinkish drink we would show the whole world….He obviously didn't believe us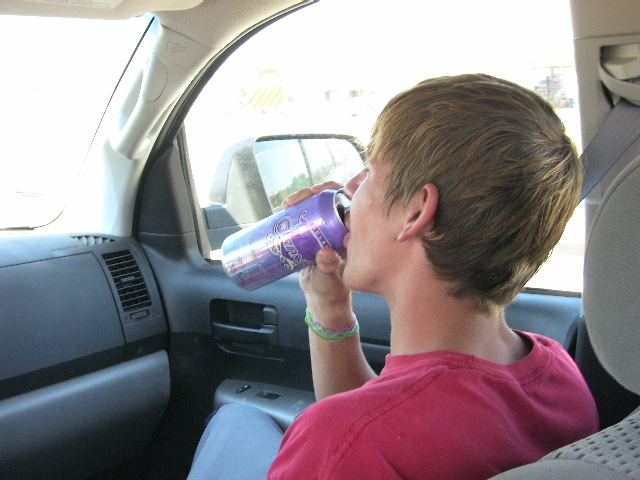 We had a good time. It was a fun trip. I laughed alot on this one. Hopefully we get one more trip in this year but if not it was a fine way to end a GREAT year.
Wishing you all sharks on the sand,
LaSharkHunter